3 tags
Berkshire gets serious about Commercial Insurance →
Warren Buffett's Berkshire Hathaway Inc. has poached four senior executives from American International Group Inc., grabbing people with experience insuring large and unusual risks. Just as rates begin to harden, Berkshire indicates its intent to enter Commercial Insurance market. The shadow of additional capacity may temper some of the hardening while the market share of the current...
2 tags
Would it make sense for square to become more of a...
As Square comes to terms with the complexity inherent with rapid growth over the past two years, it is not surprising that it may be viewed by some of the regulatory bodies as beginning to resemble a MSB. Some regulators are beginning to view it in the same light as PayPal, potentially due to the funds that it probably keeps as part of the merchant payment processing. At some point, it may have...
Fast Company: Here are 10 tips for making the most... →
Pretty good list - would have been even better before the holidays :/ fastcompany: Here are 10 tips for making the most of your days off: 1. Do make a plan. We're all busy. When we hit the weekend, we think we want to do "nothing." But it's impossible to truly do nothing. Instead, you'll do unconsciously chosen somethings, and you'll hit Sunday wondering where the time…
3 tags
How to choose the right tool for the job: awe.sm's... →
Good article, with a funny visual on how different coders view each other.  Also, somewhat heartening to see that Java is making a comeback in the startup world. It is still quite the power language with innovation in terms of libraries continuing to happen. Case in point is the reference to Dropwizard that awe.sm is leveraging to enable their web services.
4 tags
is.R(): Beautiful network diagrams with ggplot2 →
is-r: I don't usually like describing my own work as "beautiful," but with your permission I will make an exception today. There have been some requests for scripts illustrating the plotting of network diagrams with ggplot2, and today (for the winter solstice) we're bringing you a really… For those seeking to plot network graphs [in R], this post notes how more visually stunning plots...
4 tags
Is the next wave of IT spend driven by CMOs? →
Oracle's recent acquisition indicative that it is starting to take Gartner's prediction that in the near future CMOs will be the largest source of discretionary IT spend starting to react to the SF.com. Though hardly new, this acquisition also limits other enterprise players (e.g., IBM and SAP) from making similar forays.  There are not many firms that are mature - given that SF.com...
3 tags
4 tags
Practical approach, not dazzle, needed on mobile... →
Another citation on why integrated architecture is crucial in preserving investments made today around Mobile Business Intelligence. Though, there were other aspects of the interview that did not make it in. Specifically, the user experience around use of interactive applications on today's tablets and mobile devices has some ways to go to support day in day out interaction. Things like...
2 tags
ROI through sound Risk Management Practices →
Got cited by an article around risk management and overall IT value management.
3 tags
3 tags
Pleasure Seeker, Study Bug or Home Hub – which...
Brought to you by BT Digital TV
2 tags
Nokia's Downward Spiral
mobilesoftware: A few weeks after the fateful Feb '11 announcements I wrote about "What Happened to Nokia", it got picked up by some fairly big tech news sites and 10s of thousands of people read (or at least visited, it was a pretty long blog) what I had to say. Now that the Windows Phone strategy is not working out as well as planned and yet more cuts have killed off Nokia's next generation...
4 tags
NFC still too "Fiddly and Geeky"? →
This article is rather insightful in terms of the challenges that NFC faces in high traffic situations that one encounters in day to day life.  Also, implicitly it highlights the impact of decisions (such as placement of the secure element) on the customer experience. Furthermore, the notion of TSM needs to be ironed out and the options whittled down to make the overall approach particle. Based...
2 tags
"The circumstances of our lives actually matter less to our happiness than the..."
– (Rory Sutherland) - Rory Sutherland: Perspective is everything
3 tags
2 tags
7 tags
Self-Service goes mainstream in Business...
EMC's recent acquisition of Pivotal Labs coincided with the release of Greenplum Chorus. The former seems to be driven with the need to inject its internal software organization talent and leadership around Agile delivery; large software shops from time to time need a bit of cultural change to enhance productivity and remain nimble. For Pivotal, its distribution and marketing prowess just...
4 tags
2 tags
6 tags
Watch
This was a great discussion on how established leaders in their markets (e.g., Allstate in the Insurance Pricing arena) are using competitive platforms (in this case Kaggle) to bring new algorithmic concepts and analytical approaches to solve classic problems.  Allstate's competition was discussed and some interesting perspectives shared. Eric (from Allstate) mentioned that some of the...
CNNMoney Tech Tumblr: About 5% of Facebook's users... →
Not surprising that there are a few fake accounts though the estimate seems a bit high. Guess in matters such as these, conservative margin of error is the way to go. cnnmoneytech: Facebook filed an amended S-1 — the paperwork for an IPO — late on Wednesday. Our post-5pm brains are still picking through it, but the big takeaway is that Facebook estimates "false or duplicate accounts may have...
3 tags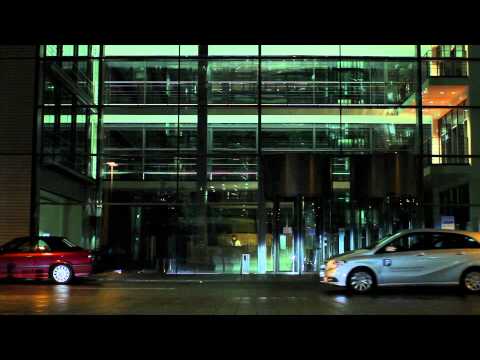 1 tag
"The Starbucks boss—now comfortably a billionaire—was wiping a spill..."
– FastCompany on Starbucks (http://www.fastcompany.com/most-innovative-companies/2012/starbucks)
4 tags
What does AMD's acquisition of SeaMicro portend? →
The acquisition of SeaMicro by AMD is an affirmation of the distributed nature of processing becoming more common. Though the segment of microservers was initially touted by Intel (finding a great use for its Atom product line), as applications evolve and multi-threading / parallel software architectures become more common, server environments will be more like SeaMicros' line up, than the...
6 tags
the understatement: "It's A Brick" – Tesla Motors'... →
understatementblog: Tesla Motors' lineup of all-electric vehicles — its existing Roadster, almost certainly its impending Model S, and possibly its future Model X — apparently suffer from a severe limitation that can largely destroy the value of the vehicle. If the battery is ever totally discharged, the…
4 tags
Impact of Revised FATF recommendations →
Earlier in February (2012), FATF published revised recommendations, whose impact is summarized by the current director of FINCEN, James H. Freis. For financials institutions that are impacted by FINCEN rulemaking the key areas of impact include: Expanded definition of PEPs (Politically Exposed Persons) to apply to domestic entities. Prior it was defined to foreign entities. Expect financial...
Delivery King: Can Processes Lead You to Delivery... →
deliveryking: Absolutely. Processes are usually created to provide effectiveness and efficiency through a predefined set of steps or activities, but failure to apply processes correctly can produce the opposite effect. The most important aspect of any process is knowing when it's incorrectly applied or…
4 tags
5 tags
Use of R as an embedded analytics engine →
Oracle has made an interesting move in leveraging the open source language R to fill a gap in its portfolio when competing against the likes of IBM (which acquired SPSS) and 'best of breed' players like SAS.  Similar to SAS's data manipulation extensions for common databases (pushing down the manipulation, filtering etc. to the database) though more like Revolution...
6 tags
3 tags
4 tags
BankofAmerica's deal with Cardlytics validates... →
This segment of the market has been striving for credibility and notable traction since its emergence a year or two ago. Though scalability and proposition positioning are to be validated through an employee only roll out, a positive outcome can have major implications for both merchants and other discount sites such as Groupon and Mint. It goes without saying that this will aid in Cardyltics...
The to and fro: DevOps in the enterprise →
Well written - reminds me how software was written, deployed and supported prior to "Enterprise IT" or "formal SDLC"/CMMI v.X hit mainstream corporate world. Though the emphasis then was more on people than process ;) howardtharp: DevOps. Many of us in enterprise IT look longingly upon the growing DevOps movement. We have a significant challenge: Often the "dev" in...
3 tags